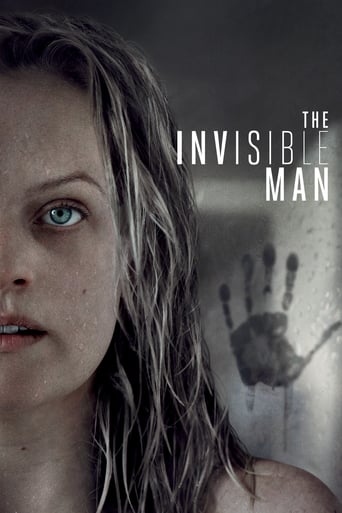 Watch Now
Subscription

Watch on prime

Watch on HBO on Hulu
Rent / Buy
Buy from $7.99
Rent from $3.99
The Invisible Man (2020)

Watch Now
Subscription

Watch on prime

Watch on HBO on Hulu
Rent / Buy
Buy from $7.99
Rent from $3.99
When Cecilia's abusive ex takes his own life and leaves her his fortune, she suspects his death was a hoax. As a series of coincidences turn lethal, Cecilia works to prove that she is being hunted by someone nobody can see.
...
Watch Trailer
Cast
Similar titles
Reviews
If you don't like this, we can't be friends.
More
I don't have all the words right now but this film is a work of art.
More
Good movie, but best of all time? Hardly . . .
More
what a terribly boring film. I'm sorry but this is absolutely not deserving of best picture and will be forgotten quickly. Entertaining and engaging cinema? No. Nothing performances with flat faces and mistaking silence for subtlety.
More