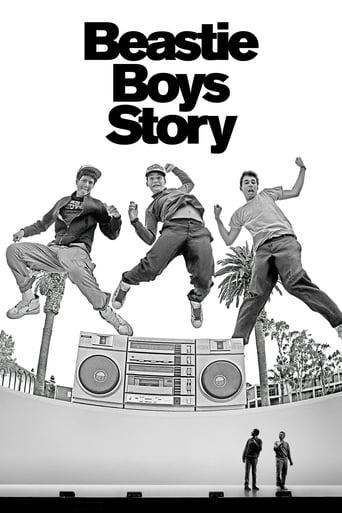 Beastie Boys Story (2020)
Here's a little story they're about to tell… Mike Diamond and Adam Horovitz share the story of their band and 40 years of friendship in a live documentary directed by friend, collaborator, and their former grandfather, Spike Jonze.
...
Watch Trailer
Cast
Similar titles
Reviews
I don't have all the words right now but this film is a work of art.
More
When a movie has you begging for it to end not even half way through it's pure crap. We've all seen this movie and this characters millions of times, nothing new in it. Don't waste your time.
More
The film's masterful storytelling did its job. The message was clear. No need to overdo.
More