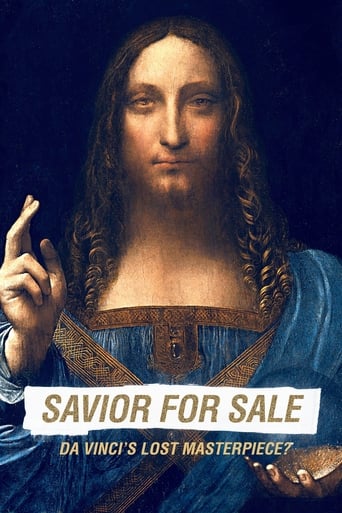 The Savior for Sale (2021)
In November 15, 2017, the painting Salvator Mundi, attributed to Italian artist Leonardo da Vinci (1452-1519), was sold for an unprecedented $450 million. An examination of the dirty secrets of the art world and the surprising story of how a work of art is capable of upsetting both personal and geopolitical interests.
...
Watch Trailer
Cast
Similar titles
Reviews
Please don't spend money on this.
More
When a movie has you begging for it to end not even half way through it's pure crap. We've all seen this movie and this characters millions of times, nothing new in it. Don't waste your time.
More
The film creates a perfect balance between action and depth of basic needs, in the midst of an infertile atmosphere.
More
It's the kind of movie you'll want to see a second time with someone who hasn't seen it yet, to remember what it was like to watch it for the first time.
More