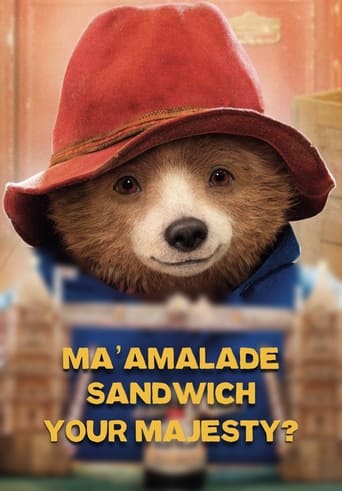 Ma'amalade Sandwich, Your Majesty? (2022)
Her Majesty is joined by the famous Peruvian bear, Paddington, with whom she shares a cream tea and finally reveals what she keeps in her handbag.
...
Watch Trailer
Cast
Similar titles
Reviews
Excellent but underrated film
More
When a movie has you begging for it to end not even half way through it's pure crap. We've all seen this movie and this characters millions of times, nothing new in it. Don't waste your time.
More
Although I seem to have had higher expectations than I thought, the movie is super entertaining.
More
The movie really just wants to entertain people.
More