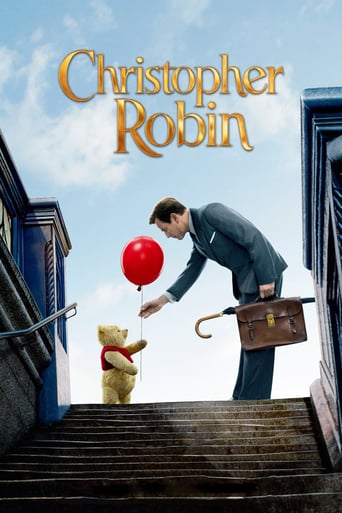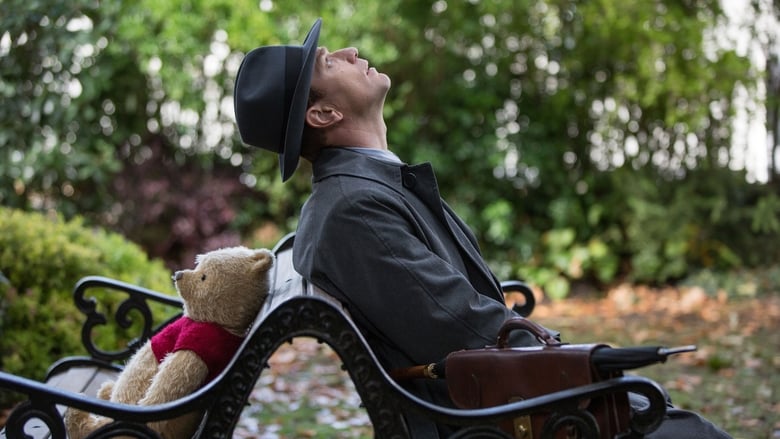 AD:This title is currently not available on Prime Video
Christopher Robin (2018)
AD:This title is currently not available on Prime Video
Christopher Robin, the boy who had countless adventures in the Hundred Acre Wood, has grown up and lost his way. Now it's up to his spirited and loveable stuffed animals, Winnie The Pooh, Tigger, Piglet, and the rest of the gang, to rekindle their friendship and remind him of endless days of childlike wonder and make-believe, when doing nothing was the very best something.
...
Watch Trailer
Show More
Cast
Similar titles
Reviews
I don't have all the words right now but this film is a work of art.
More
This is a small, humorous movie in some ways, but it has a huge heart. What a nice experience.
More
A terrific literary drama and character piece that shows how the process of creating art can be seen differently by those doing it and those looking at it from the outside.
More
When I saw the trailer for this movie, I had to see how it holds up to its lore. What I found was not a kids film. Sure, it could appeal to kids, but if you paid attention the message was for the parents and older audiences. It shows too. My theatre was entirely 21+ despite it being dinner time at a dine in cinema. The message within focused on Christopher going through a mid life crisis of sorts- losing himself and struggling to see what's really important/forgetting to have fun and spend time appreciating the little things and the people you love (self care, anyone?). It was even a little dark at times. I love what they did with heffalumps! Would recommend and willing be getting this on blu Ray.
More
It's not perfect, but it fills the bill. For those who hate this film, why did you view it? Did you not see the previews? Are you totally unfamiliar with the story and background? Just mean? Yeah, I thought so. lol
More
What a lovely film this is. Heartwarming and great for all ages. Disney went back to the original look characters from the books and it really worked. You could relate to them exactly as you have read and seen them before but as convincing lifelike toys rather than cartoons. The theme throughout the film although predictable and nothing out of the ordinary, you find yourself wanting this and it follows the simple plots you want from it. Funny in some places, emotional in others, it was beautifully written and acted out. Tigger was hilarious and eeyore as depressed as ever but the whole mix of the characters made it a great experience. I could have easily sat and watched it again as could my 10yr old son. Definitely an absolute classic and will be in my dvd collection when it comes out.
More
Undoubtedly as a Winnie the Pooh film families with small children would be interested in this film. I deeply enjoyed the film but I think very small children would be bored by it. The film is about an overworked man re-discovering the point of play and the freedom of leisure. It's a bit like Hook actually in this regard, through it is a much better film. A lot of the humor is in the language and puns. All of which are funny and delightful but also sophisticated and mature. Anyway, the film is a bit slow and deliberately paced and while that works thematically it could turn off kids. There's also a very effective scary sequence involving water about half way through.With all that being said, this film is a wonderful addition to the Pooh canon. It plays around with a lot the iconic moments of the books. It is *very* well directed. Forster is very good at creating atmosphere with the minimal strokes. I must also say I found the CGI very impressive. It's not just believable but all the characters are very *emotive* and yet it's always clear that they are meant to be stuffed animals.I recommend this film but I think it resonates with those folks who have already grown up too much.
More