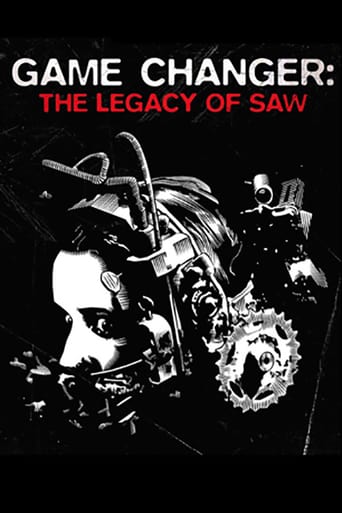 Game Changer: The Legacy of Saw (2015)
Generations of movie fans have thrilled to Saw's blood-curdling story of a serial killer who traps his victims in a sadistic game of survival. Game Changer takes you behind the scenes, as cast and crew reveal the stories behind the film that launched the most successful horror franchise in movie history.
...
Watch Trailer
Cast
Reviews
Good start, but then it gets ruined
More
Through painfully honest and emotional moments, the movie becomes irresistibly relatable
More
The film may be flawed, but its message is not.
More
A terrific literary drama and character piece that shows how the process of creating art can be seen differently by those doing it and those looking at it from the outside.
More