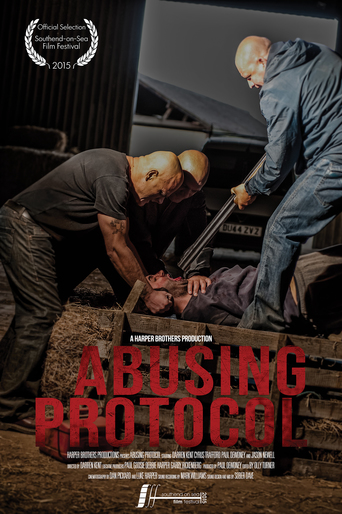 Abusing Protocol (2015)
After the death of his brother (Tommy), RJ moves in with Gang Leader (Cane) and quickly finds himself wrapped up in a world of abuse and drugs. Local businessman (Dave) is watching the things he loves disappear in front of his very eyes. What happens when these two people, with nothing to lose, abuse protocol?
...
Watch Trailer
Cast
Similar titles
Reviews
Surprisingly incoherent and boring
More
This story has more twists and turns than a second-rate soap opera.
More
The acting is good, and the firecracker script has some excellent ideas.
More
The movie turns out to be a little better than the average. Starting from a romantic formula often seen in the cinema, it ends in the most predictable (and somewhat bland) way.
More