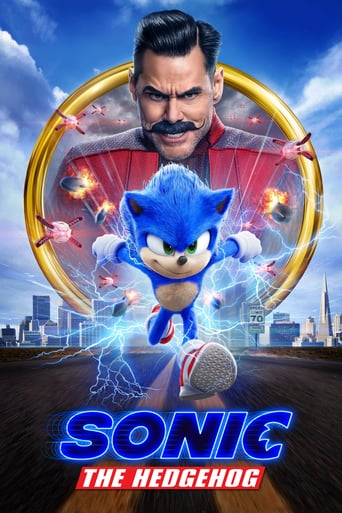 Watch Now
Subscription

Watch on HULU

Watch on Fubo TV

Watch on Epix
Rent / Buy
Buy from $12.99
Rent from $3.99
Sonic the Hedgehog (2020)

Watch Now
Subscription

Watch on HULU

Watch on Fubo TV

Watch on Epix
Rent / Buy
Buy from $12.99
Rent from $3.99
Based on the global blockbuster videogame franchise from Sega, Sonic the Hedgehog tells the story of the world's speediest hedgehog as he embraces his new home on Earth. In this live-action adventure comedy, Sonic and his new best friend team up to defend the planet from the evil genius Dr. Robotnik and his plans for world domination.
...
Watch Trailer
Cast
Similar titles
Reviews
I like movies that are aware of what they are selling... without [any] greater aspirations than to make people laugh and that's it.
More
Good films always raise compelling questions, whether the format is fiction or documentary fact.
More
By the time the dramatic fireworks start popping off, each one feels earned.
More