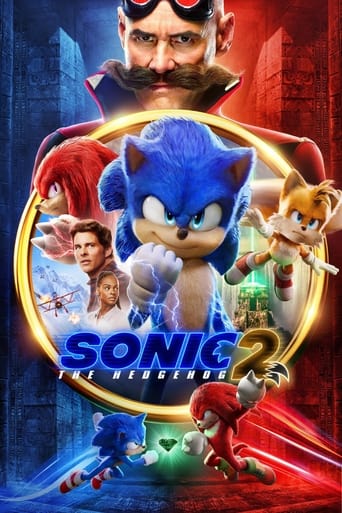 Watch Now
Subscription

Watch on Paramount+

Watch on Paramount+

Watch on MGM+
Rent / Buy
Buy from $9.99
Rent from $4.19
Sonic the Hedgehog 2 (2022)

Watch Now
Subscription

Watch on Paramount+

Watch on Paramount+

Watch on MGM+
Rent / Buy
Buy from $9.99
Rent from $4.19
After settling in Green Hills, Sonic is eager to prove he has what it takes to be a true hero. His test comes when Dr. Robotnik returns, this time with a new partner, Knuckles, in search for an emerald that has the power to destroy civilizations. Sonic teams up with his own sidekick, Tails, and together they embark on a globe-trotting journey to find the emerald before it falls into the wrong hands.
...
Watch Trailer
Cast
Similar titles
Reviews
If you don't like this, we can't be friends.
More
Better Late Then Never
More
This movie was so-so. It had it's moments, but wasn't the greatest.
More
The story, direction, characters, and writing/dialogue is akin to taking a tranquilizer shot to the neck, but everything else was so well done.
More