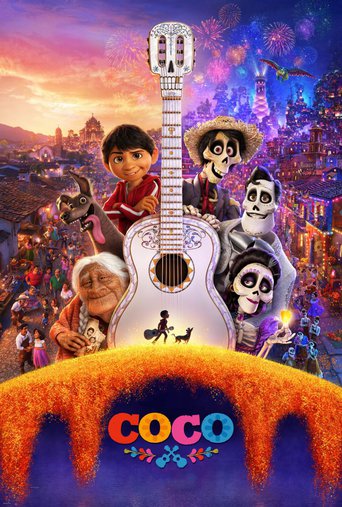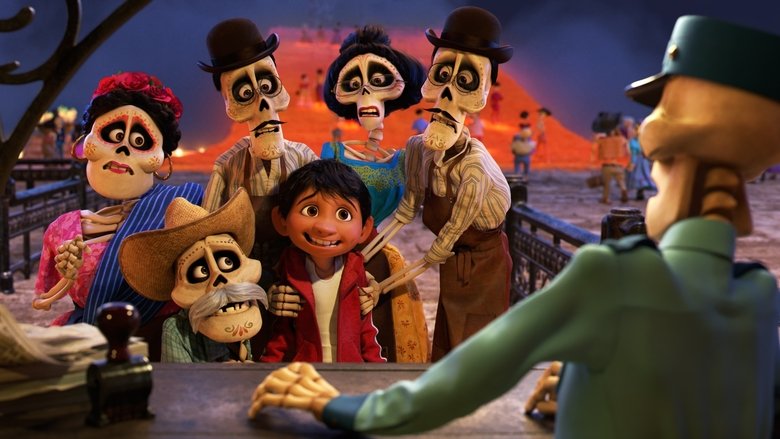 AD:This title is currently not available on Prime Video
Coco (2017)
AD:This title is currently not available on Prime Video
Despite his family's baffling generations-old ban on music, Miguel dreams of becoming an accomplished musician like his idol, Ernesto de la Cruz. Desperate to prove his talent, Miguel finds himself in the stunning and colorful Land of the Dead following a mysterious chain of events. Along the way, he meets charming trickster Hector, and together, they set off on an extraordinary journey to unlock the real story behind Miguel's family history.
...
Watch Trailer
Show More
Cast
Similar titles
Reviews
This movie is magnificent!
More
Good concept, poorly executed.
More
There are moments in this movie where the great movie it could've been peek out... They're fleeting, here, but they're worth savoring, and they happen often enough to make it worth your while.
More
what a terribly boring film. I'm sorry but this is absolutely not deserving of best picture and will be forgotten quickly. Entertaining and engaging cinema? No. Nothing performances with flat faces and mistaking silence for subtlety.
More
This movie is so crazy good. What an achievement. All heart. I cried throughout and if it wasn't 2 am I'd totally call my mom to tell her I love her. Much better then most animated big hits. Not only that it is extremely heart warming, the story is well crafted and enjoyable. Wow.
More
This movie is the best, except when Miguel's family hate music. But Hector is my favorite character in this movie. Music and songs help families and friends bring joy together.
More
If this movie was a standalone without book of life coming out 3 years before it, I would talk about a 9/10. But this is a disgusting rip-off to the last detail and on top of that took an Oscar! That happened cause of Disney in the background, fox's Film wasn't even nominated. Such a shame, I feel sorry for the crew behind book of life, I can only imagine how disgusted they felt when this flick came out. The visuals are stunning though, Pixar really outdid themselves.
More
Coco is another great classic from Disney Pixar. The characters are memorable, especially Miguel. The colors are beautiful, the cinematography is gorgeous, and the editing was fantastic as well. The songs were also amazing, especially "Remember Me."
More